Equipping clergy and church workers to better understand the role everyone can play in preventing and responding to domestic violence is the aim of an upcoming event planned by the Domestic and Family Violence Working Group for the Diocese of Adelaide in partnership with White Ribbon Australia.
The 'You Can Ask That' panel event will raise awareness about gender-based violence and highlight ways to build safer communities this November during the 16 Days of Activism against Gender-based Violence.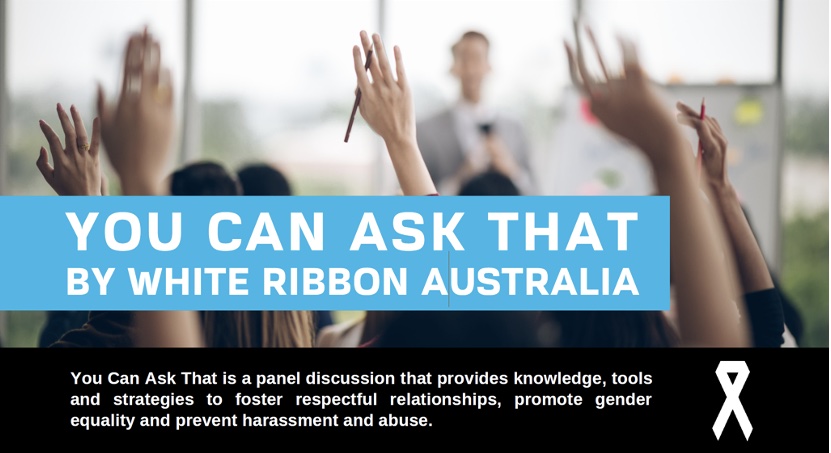 This will be a valuable opportunity to learn more about responding to disclosures of domestic abuse, ways to provide longer term pastoral care and support to survivors of domestic abuse, supports available for those who use violence and to assist in developing greater knowledge of the availability of community-based resources.
This event will be facilitated by Mr. Alex Conway, Men's Engagement Partner with White Ribbon Australia.
Alex's work involves educating men and boys around the role they must play in preventing violence against women and children. Alex educates men and boys about the impact of traditional forms of masculinity, which are as harmful to men and boys as they are to women and girls.
He enjoys seeing first-hand the attitude shift that occurs when the men and boys he speaks with realise they must stop being passive bystanders to become active bystanders in order to make a positive contribution to social change which benefits everyone. Prior to his appointment with White Ribbon Alex worked in indigenous health and disability. Earlier this year he was nominated for the Westfield Local Hero Awards.
Panellists for this event are Prof. Sarah Wendt from Flinders University's Social Work Research Innovation Living Space (SWIRLS). This year the Diocese has commissioned SWIRLS to conduct a study with clergy and church-workers in the Anglican Diocese of Adelaide on managing disclosures of child abuse, sexual assault, and domestic abuse.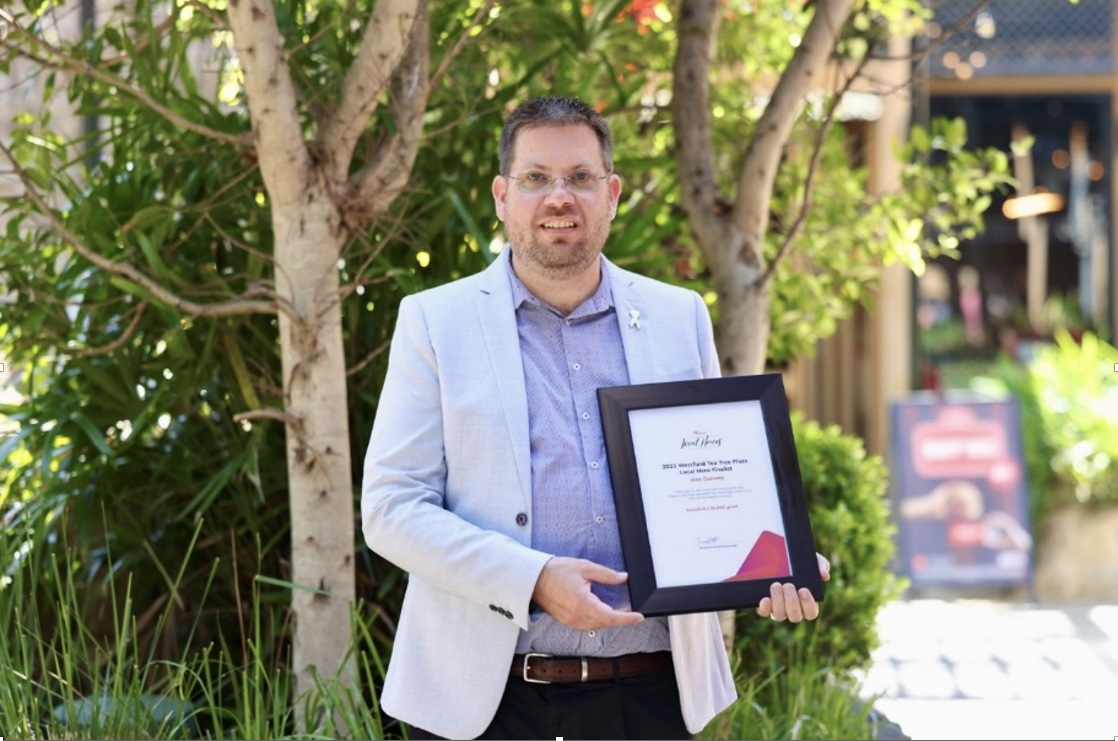 Prof. Wendt will present on the key findings of this research.
The panel includes a lived experience speaker from Voices for Change, Embolden, Jodie Sloan, Chief Operating Officer from Women's Safety Services SA will speak about support services available for women and Michael Hawke, Manager Family Relationships at Anglicare SA will speak about men's behaviour change workshops.
Attendees are encouraged to submit questions prior to the event to give the panel an insight into what the audience would like to learn from the panellists, in terms of the following:
What would you like to ask our panel about respect and gender equality?
What questions do you have about the concept of being a 'good man'?
What would you like to ask our panel about domestic violence and the role that you can play in your community to stop it before it starts?
What is something that you would really like to know about Family & Domestic Violence but do not feel comfortable asking in an open forum?
The panel presentations and discussions will run for a total of 90 minutes followed by 30 minutes for refreshments, networking, and informal discussions.
You Can Ask That Panel
Where: Cynthia Poulton Hall in North Adelaide
When: Thursday 23 November 4pm to 6pm.
Registrations: via Eventbrite
Please submit any questions via this link for panellists to answer at the event.