St Peter's Cathedral today held a service to mark the relocation of the 1st Armoured Regiment's Guidon (colours) and Standard from Lone Pine Chapel, Robertson Barracks, Northern Territory. They will remain on the altar for all to see for seven days before being hung permanently in the cathedral.
Last year, the 1st Armoured Regiment transferred from the 1st Brigade to the 9th Brigade in Adelaide.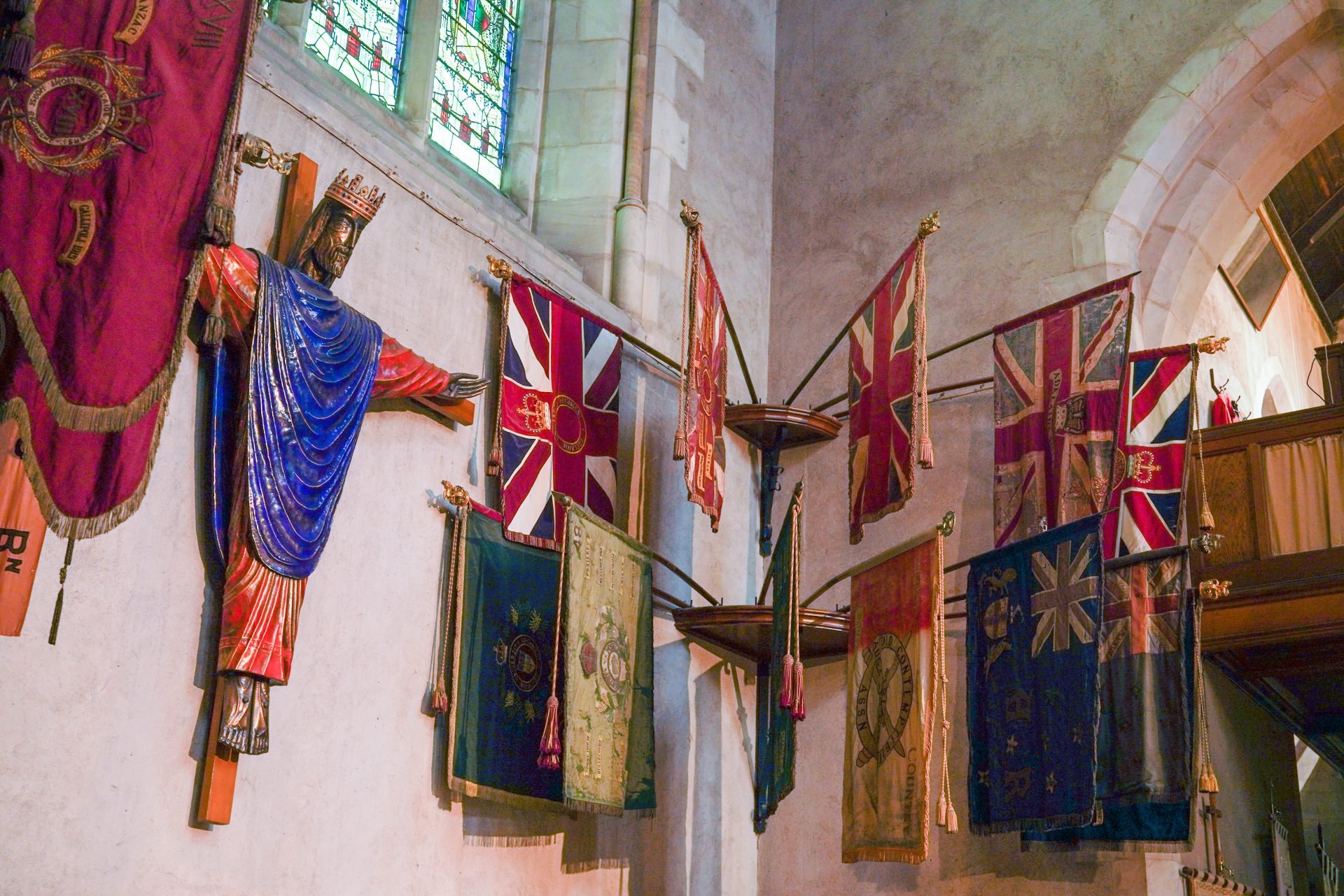 For more than 121 years, the Cathedral has been a safe resting place for a number of Guidons, Standards, Colours and Banners – all distinctive forms of Honourable Insignia that are the symbol of the spirit of a regiment, for on them are borne the battle honours and badges granted to the unit in commemoration of gallant deeds performed by members of the unit from the time their unit was raised.
The insignia are not disposed of or destroyed when their appearance has deteriorated beyond recognition, they are meant to be left to turn to dust as do the bodies of the fallen soldiers who served them.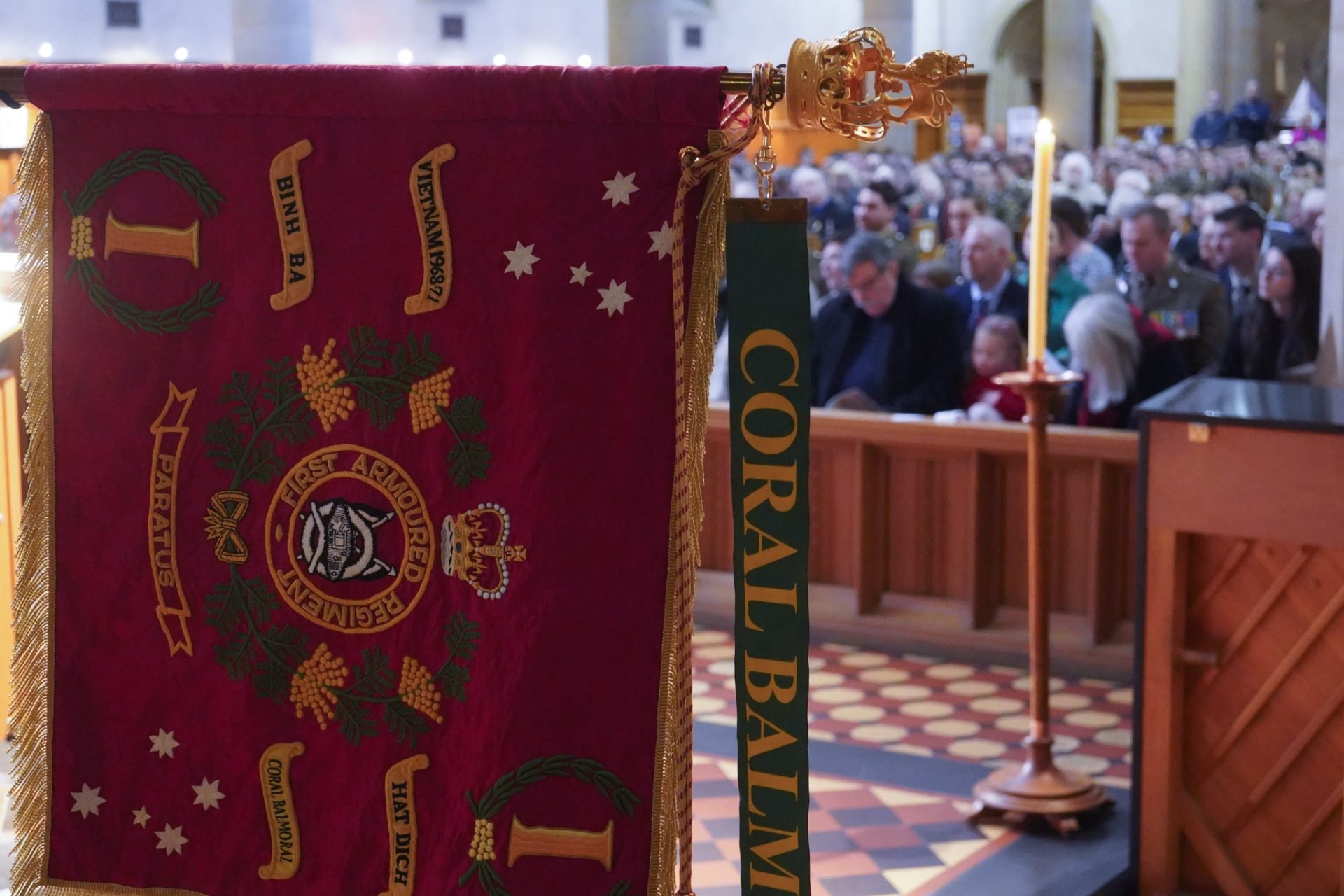 "The relocation of the Guidon and the first Standard enables the regiment's current and former serving members to be physically closer to these sacred devices and reflect on their history," the 9th Brigade wrote on Facebook.
The Regiment marched, accompanied by M1A1 Abrams tanks and Australian Light Armoured Vehicles, from City Bridge on King William Road to St Peter's ahead of the service.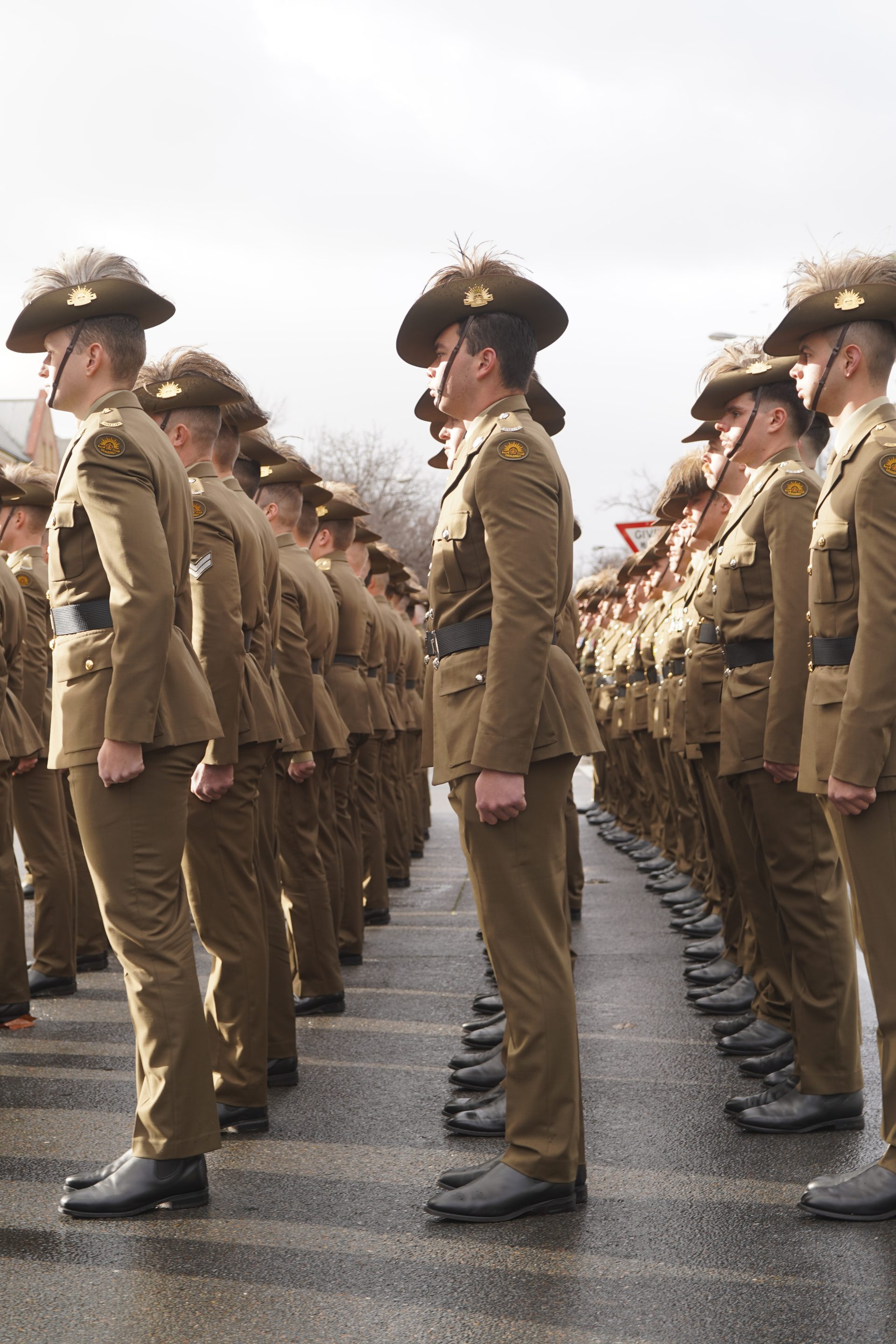 Members of the 1st Armoured Regiment parade outside the cathedral ahead of the service