Anglican Primate and Archbishop of Adelaide Geoff Smith this week welcomed Archbishop Samy Fawzy Shehata, the Bishop of Egypt and Archbishop of Alexandria, to Adelaide.
Archbishop Samy was guest of honour at a dinner hosted by Archbishop Geoff and Lynn, and attended by Bishop Denise Ferguson, Chair of the St Barnabas College Council, the Reverend Paul Devenport, parish priest of Glen Osmond and Chair of the ABM provincial committee, Ms Meagan Schwarz, the key relationship manager at ABM and the Reverend Sally Sandford-Morgan assistant curate Brighton parish.
As well as his other roles, Archbishop Samy is Dean of the Alexandria School of Theology.
"It was a great opportunity to discuss Christian ministry in the context of an Islamic country, as well as theological education and training for ministry and the development of the Anglican church in Egypt, North Africa and the Horn of Africa," Archbishop Geoff said.
"Archbishop Samy was realistic about the challenges the church is facing, yet confident and optimistic about its future. He asked us to pray especially for the transition process leading up to the election of bishops for the three new dioceses of the Province in 2025."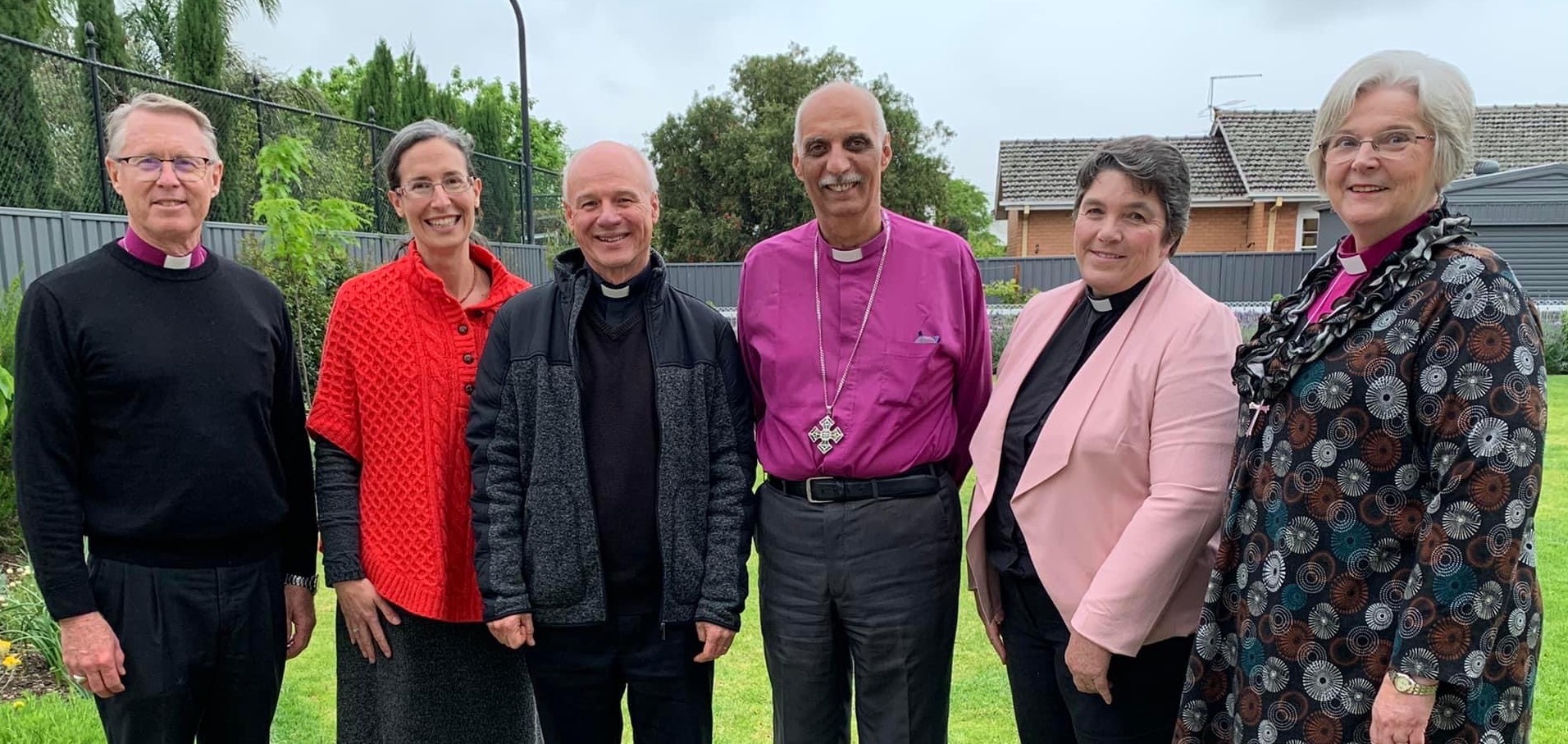 During his stay in Australia, Archbishop Samy's is also visiting Melbourne, Sydney and Perth.
Archbishop Samy was ordained in 1990 and assisted Bishop Ghais Abd El Malek from 1994 to 1998. He was appointed Dean of St. Mark's Pro-Cathedral in 2009 and Principal of the Alexandria School of Theology in 2013.
Bishop Samy was consecrated at All Saints' Cathedral in Cairo in 2017 and elected Coadjutor Bishop of the Diocese of Egypt with North Africa & the Horn of Africa in April, 2020.
He is also a member of Bayt El-Eila Dialogue with Al-Azhar and co-Secretary to the Egypt Council of Churches.
Dr Samy was inaugurated as Archbishop of the Episcopal /Anglican Province of Alexandria on 7 June 2021.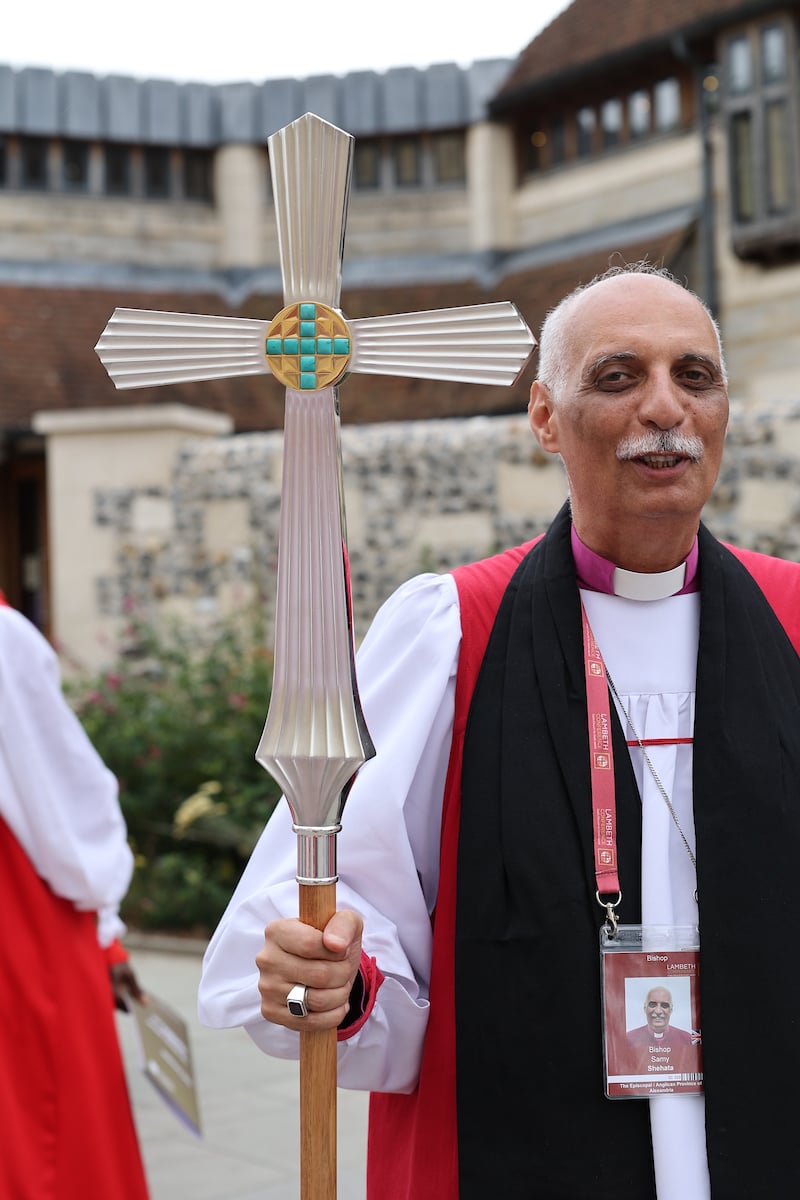 At this year's Lambeth Conference, Archbishop Samy was presented with the Primatial cross for the Province of Alexandria by Justin Welby Archbishop of Canterbury after the Opening Service at Canterbury Cathedral on 31 July 2022.
Archbishops of Canterbury traditionally present a primatial cross to the first primates of new provinces, however, with inauguration taking place during the height of travel restrictions and lockdowns caused by the Covid pandemic, this was the first opportunity.
The Province of Alexandria came from the Episcopal / Anglican Province of Jerusalem and the Middle East, which was inaugurated in 1976, with Egypt, North Africa and the Horn of Africa as a diocese within it. In January 2020, Anglican Primates approved the decision of the Anglican Communion's Standing Committee to recognise the Diocese of Egypt with North Africa and the Horn of Africa as the new autonomous Episcopal / Anglican Province of Alexandria, serving 10 countries.
The province of Alexandria is the 41st province of the Anglican Communion.